Our Firm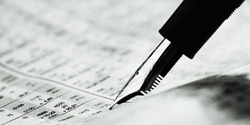 The Wealth Advisory Group is a full-service wealth strategies firm committed to helping people maxamize their assets and realize their financial goals. The firm was founded to create an organization based on the following philosophy: put clients first, understand their unique situation, provide unbiased advice and build long term, enduring relationships.

We have developed strong strategic relationships and alliances, allowing us to provide a wealth of financial experience and knowledge to our clients. In our Alpharetta office, we offer the tax expertise of Todd Byars, CPA, who can assist in coordinating both personal and business tax planning strategies. Additionally, attorney Kim Gauger is also on-site and available for estate and business planning counsel.
We look forward to the opportunity of working with you and creating a long lasting relationship.