Our Services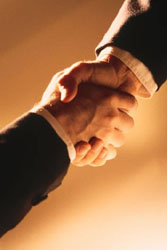 Experience The Difference
Wealth Advisory Group, LLC has offices in Atlanta and Savannah, but we serve clients across the Southeast. We strive to provide our clients with a unique and personalized experience, throughout our relationship.  
Wealth Advisory Group, Inc. offers the following services:
Comprehensive Wealth Planning
We will work with you to design a plan that directs you from your current financial situation, towards financial freedom, while considering the challenges, concerns and opportunities that are unique to your situation. Because the only constant in life is change, we will provide regular reviews and modifications, assuring that your Wealth Plan is current and dynamic.
Portfolio Management
We will develop and implement an investment plan, tailored to your specific situation and taking into account all of your income needs, growth objectives, tax concerns and risk tolerence. We are independent of any single financial institution and thus, are able to provide you unbiased, objective investment advice.
Risk Management
We have vast experience and strong resources in the insurance industry. We will identify the risks which could be catastrophic to your assets and to your family. We will provide a comprehensive analysis of your life, disability, long-term care and health coverage.
Estate Planning
Upon death, you can leave your money to your family, your charities, or to the government....and you must choose how much will go to each. Through our on-site estate and business planning counsel, we can help you to maximize the distribution of wealth to meet your objectives. We will establish a comprehensive estate plan that leaves little to chance.
Business Planning
From Employee Benefits to Succession Planning, we have the experience and resources necessary to address all of the challenges you face as a businees owner.
Tax Planning
Our on-site professional tax team can provide skillful tax planning for all of your individual of business planning needs.
---